One of the things we say with Totally Locally is be a tourist in your own town. And I have to say it's a long time since I did this. Today I had an hour in Halifax town centre, I did my shopping in the wonderful Halifax Borough Market, as I often do, but I had a while to kill before meeting up with my son & his mates who had gone off on their own. So I decided to wander and look, and take photos (I always have a camera in my bag). I only had time to visit the market & Westgate Arcade, but the pictures below show a bit of a buzz happening.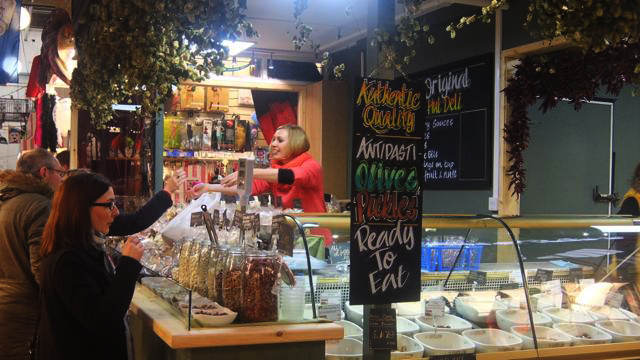 Halifax is much bemoaned by people in the area. "It's full of charity shops, no one goes, there's nothing there, blah, blah….". But over the last few months things seem to be changing. New businesses are springing up, a fab new outdoor cafe (Noco pictured here)….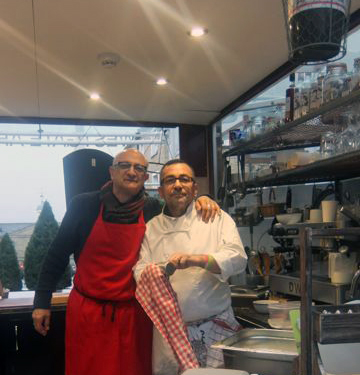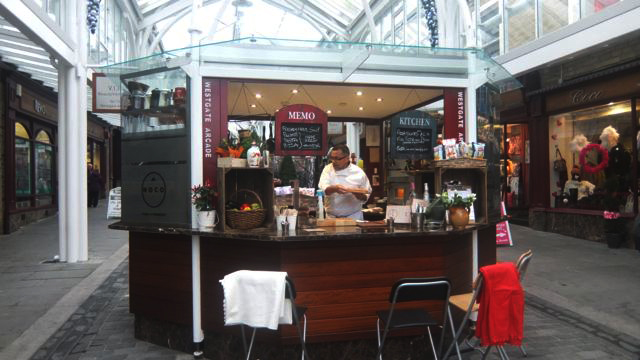 …queues at Thai corner for amazing food in the market, a new spice deli opened, Westgate Arcade cafes and shops buzzing (one shoe shop was heaving!) . It's quite amazing, yet we all tend to use our experiences from 3 years ago to inform our opinions of today. And I'm as guilty as the next man.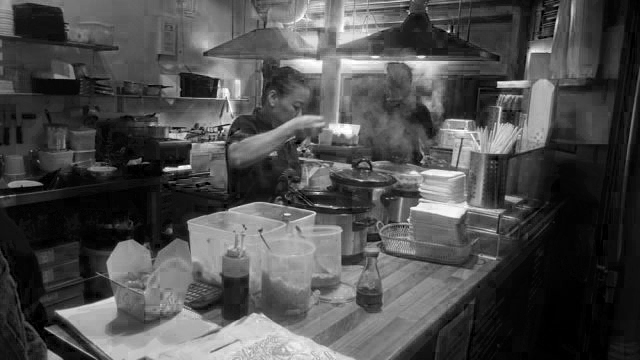 There's not many towns in the UK that are receiving any investment at the moment, unless they are a big city. Halifax is doing pretty well, and the next year or two looks like it could be a really defining time for the town. There's Piece Hall investment, new library building, The amazing Orange Box centre (which is possibly one of the coolest places I've been), huge investment in Square Chapel & Eureka, and more.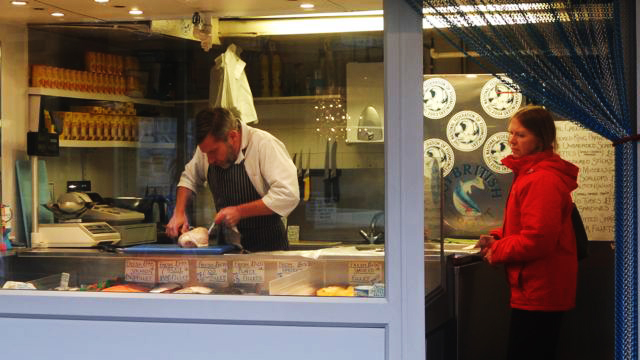 Yes there are Pound shops, empty shops and charity shops. But there are in every town. Britain is going through a change. Some towns are destined to fair well because they have entrepreneurial people willing to take a risk, investment by councils and a uniqueness that you can't get in a modern out of town shopping mall. Some don't have this at all. If you are in any doubt a place can change, I remember Leeds being a place where no one would ever go  (I worked in the centre) – it was a dump, and you certainly wouldn't dream of going out there at night for fear of being beaten up –  and it's not that long ago!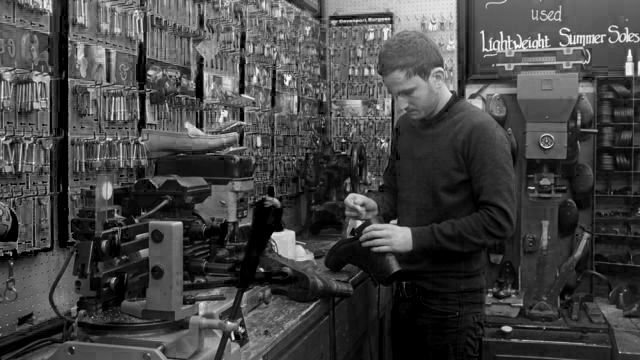 So……
On my trip today I bought locally reared meat, freshly made thai noodle box with, perfect espresso (I was given a free cake to go with it – take that Costa!), local eggs, had a key cut and found out my favourite boots would only cost 10 quid to fix, gluten free sausages, a big bag of herbs for 90p, cheese & veg. All so reasonably priced it was crazy. I then stopped off at Halifax Wine Company to pick up a few bottles. Again, such a warm welcome, and no – it didn't cost a fortune. 2 great columbards at £5.95 each and a special bottle of shiraz at £9.00.
The best bit of the time was witnessing conversations and interactions between shopkeepers and customers. Loads of laughter!
So why not give it a try in your own town. I was completely surprised. You never know, you might be too.