I was commissioned by the Victoria Theatre, Halifax to brand and design Halifax's first ever Comedy Festival. The programme had 53 events over 10 days, and was a mammoth undertaking for such a small team. So I worked very closely with them to produce a raft of posters, merchandise, banners, ads and programmes.
Why Alpacas you may ask? Well, there's a lot of them in Calderdale, believe it or not! They are raised for their wool, and our steep valleys seem to suit them well. But to be honest, we chose them because they just looked a bit crazy! And when we started the idea, we couldn't stop laughing at their expressions.
We even got the festival sponsored by County Alpacas – a local firm.
The phrase "Stand Up for Halifax'" was put together as Halifax has had a bit of bad press recently, so we wanted people to realise the town was putting on great cultural events like this. And also it was a bit clever!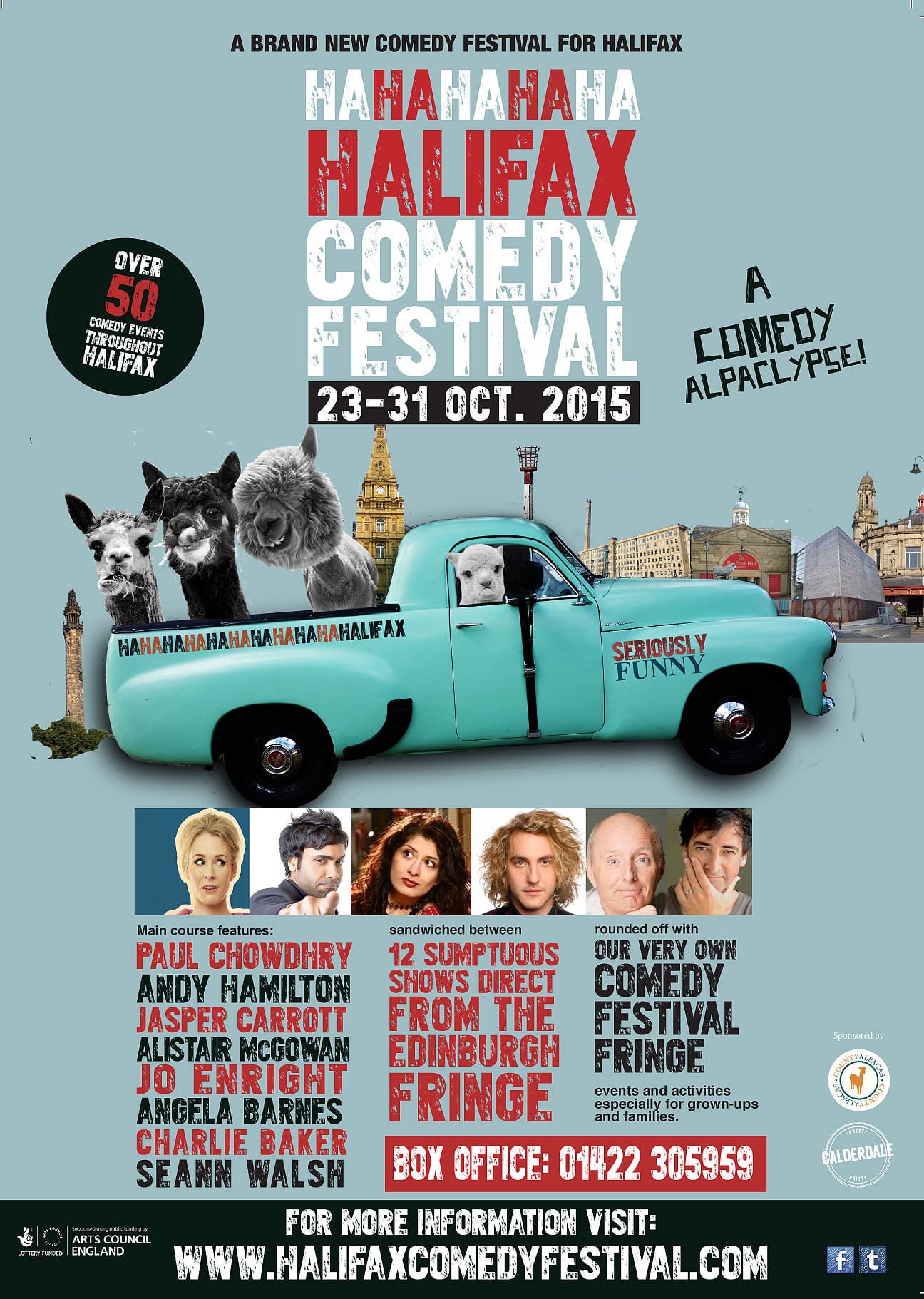 The flyers feature the buildings of Halifax which were the venues for the festival. The pick-up truck was one I photographed on my travels abroad. The Alpacas are real!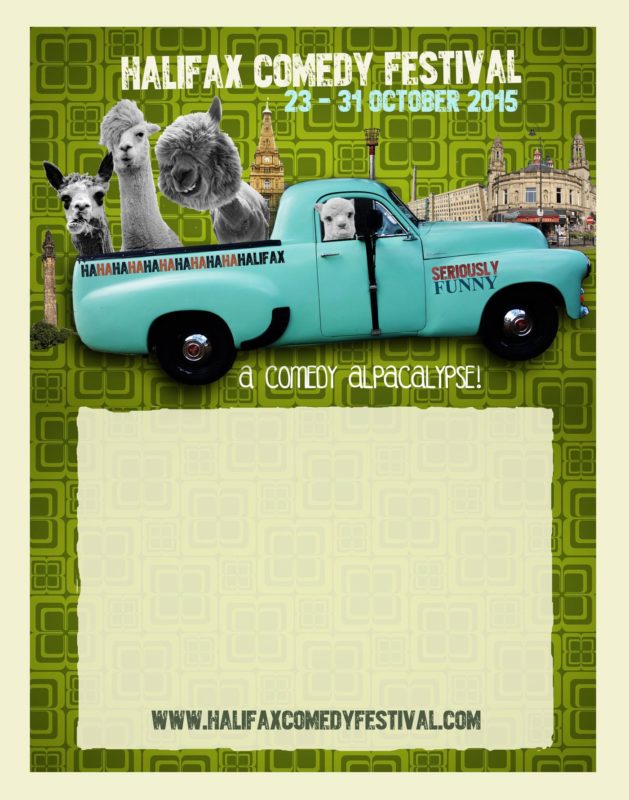 The pick-up truck got a tartan makeover for the Edinburgh Express events.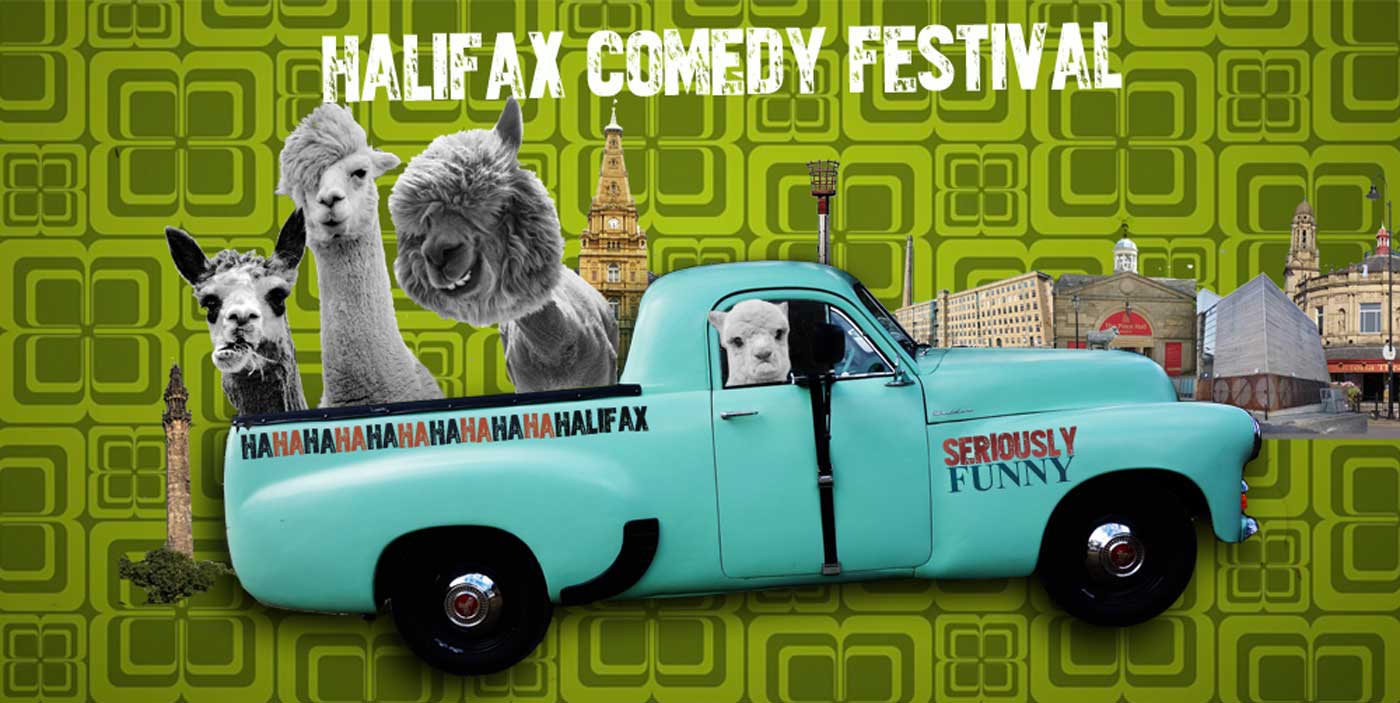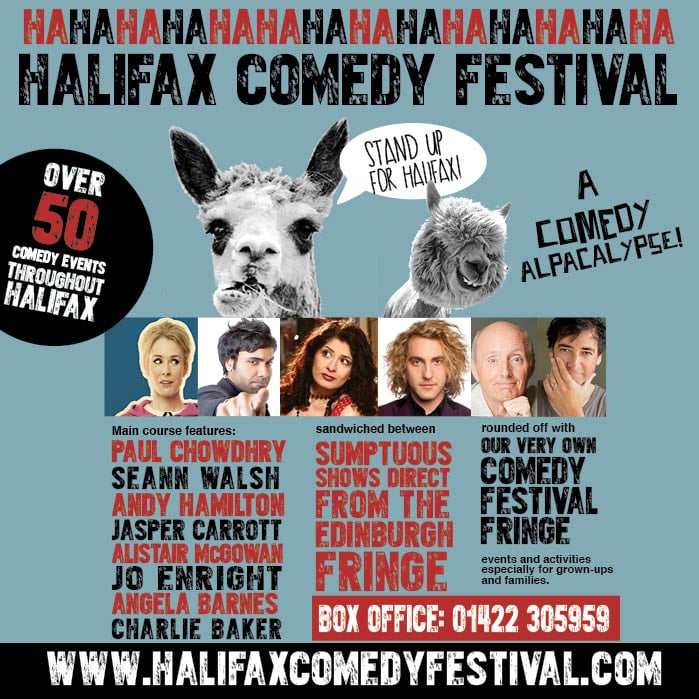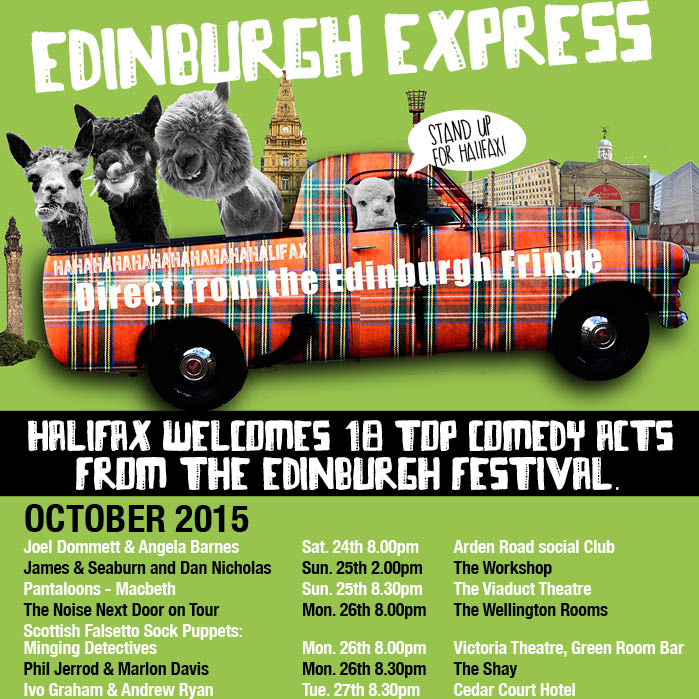 Press Ads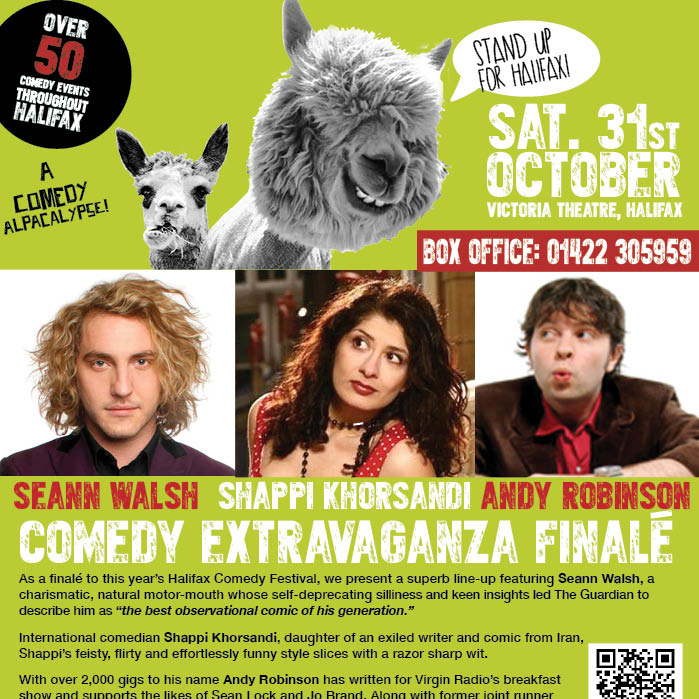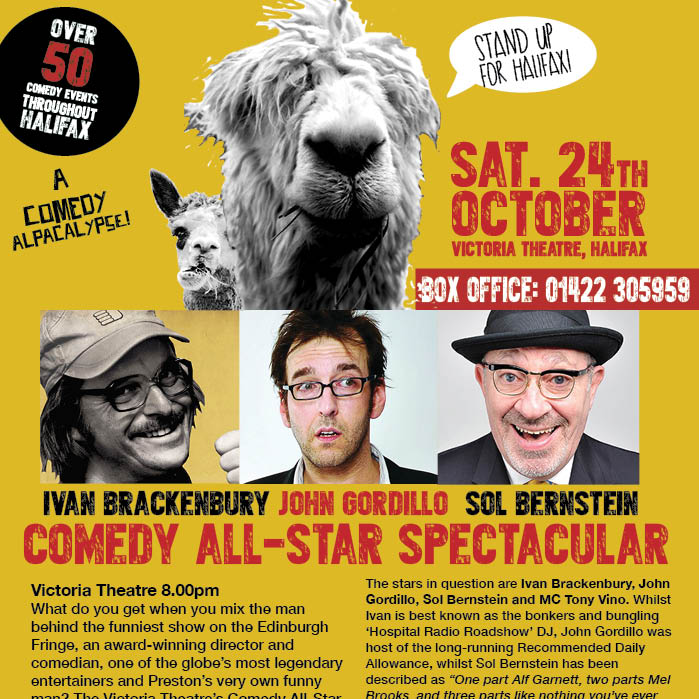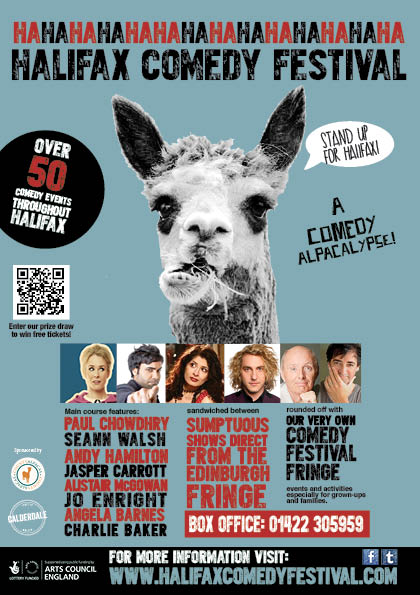 Web Banners