I was commissioned to undertake a full re brand for Stockton Riverside College and its associated sixth form college, SRC Bede Sixth Form. Based in Stockton-on-Tees and Billingham, the college didn't have a great historic reputation but over the previous two years had really turned around, achieving an Ofsted Good, and an increasingly good reputation among students, businesses and local authorities. This year they achieved 100% student satisfaction, which puts the college in the top group of colleges across the UK.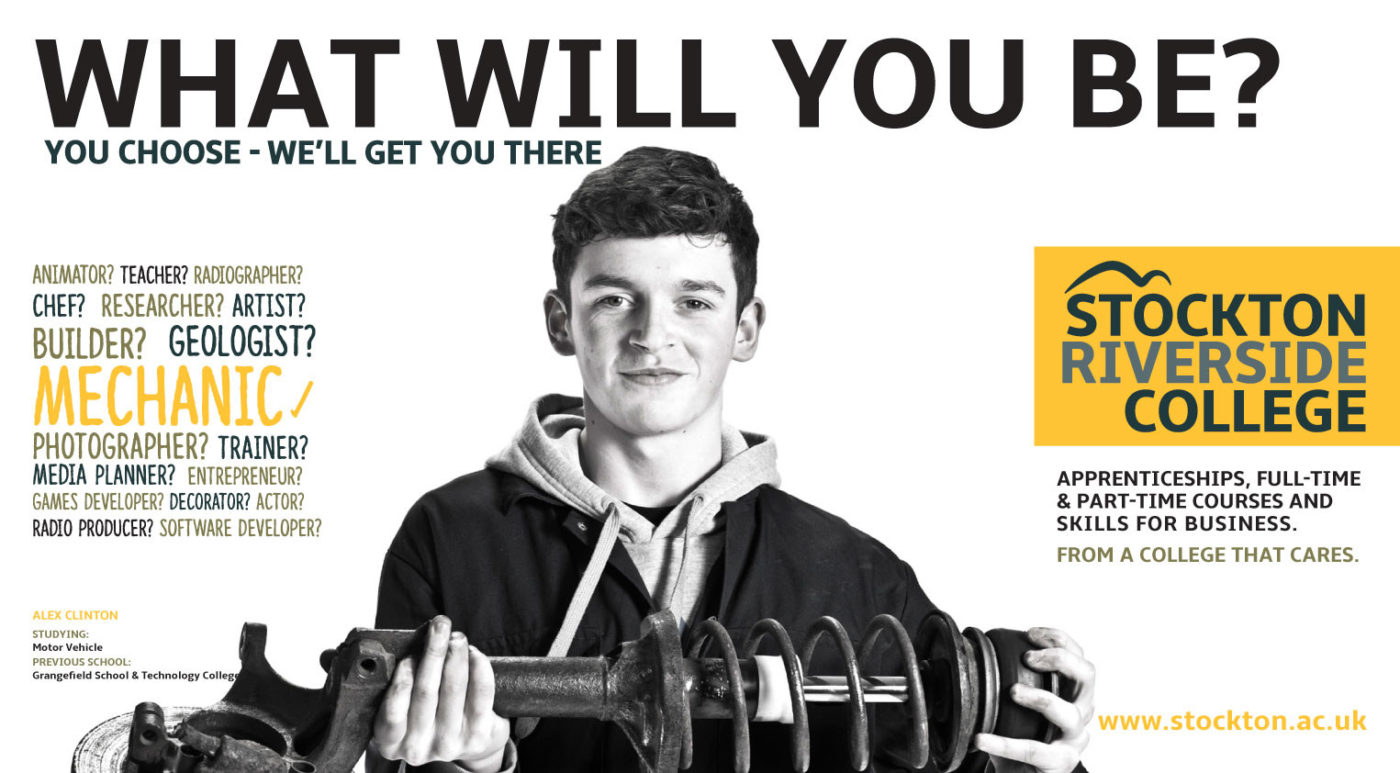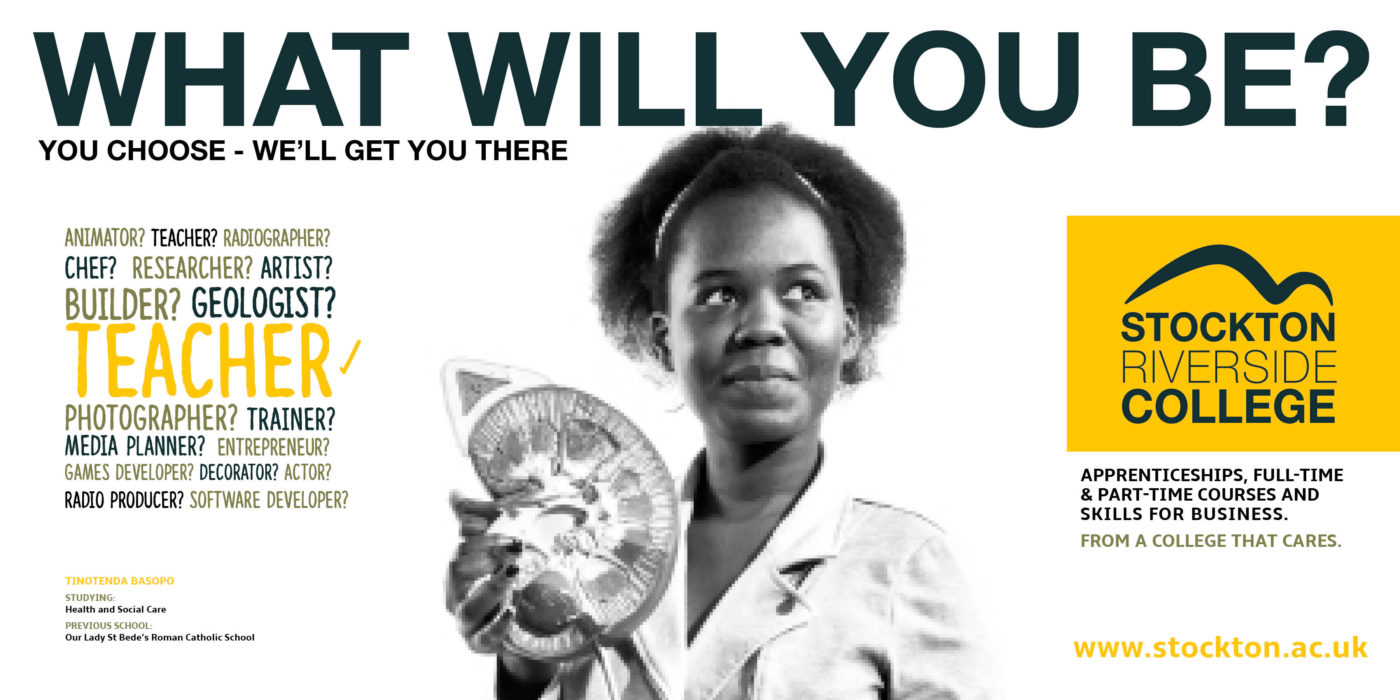 The rebrand was undertaken to show that the college had changed, was now focused on the student (it always had been, but no one said anything!), and was all about the outcome for the student, and training them for future jobs.
We spoke to over 1,000 people to get the true picture of the college. We found out what they love about it, what the feeling of the place was like, and what made it tick. It turned out it was a caring, friendly place that would do anything for the student. The students felt it was 'like a family', they felt really safe and valued.
I art directed a new style of photography, one that showed the dynamic nature and the warmth of the students. 
While the photographers were working, I filmed this video. It worked out so well, it was used across the college, online and even in the local cinema.
When undertaking a re brand this big, I always burrow down to a few lines that sum up the organisation before we start on concepts. We did this here.
 These became the official College Values. 
STOCKTON RIVERSIDE COLLEGE VALUES
It's All About You
High Performing but with Heart
Quietly Confident with Absolute Focus on Success
Proud to Serve our Students and Communities
Building Real Skills for Real Jobs
Aspirational but with Humility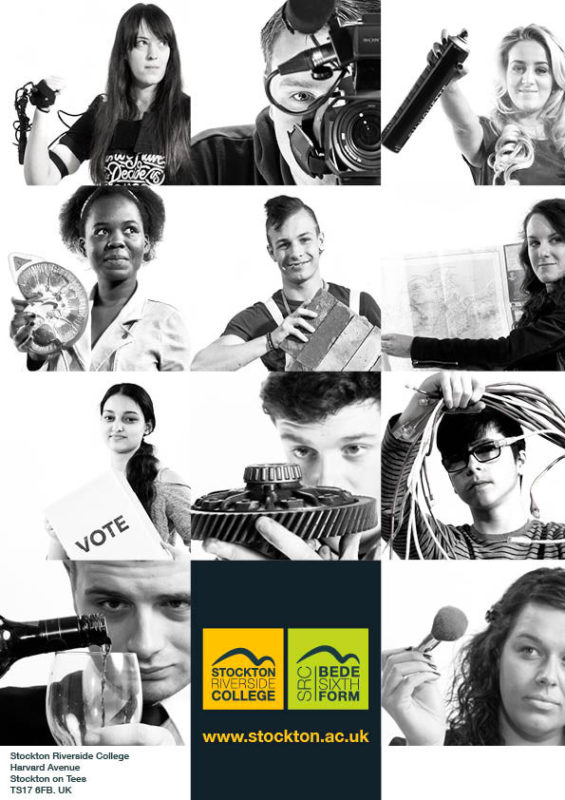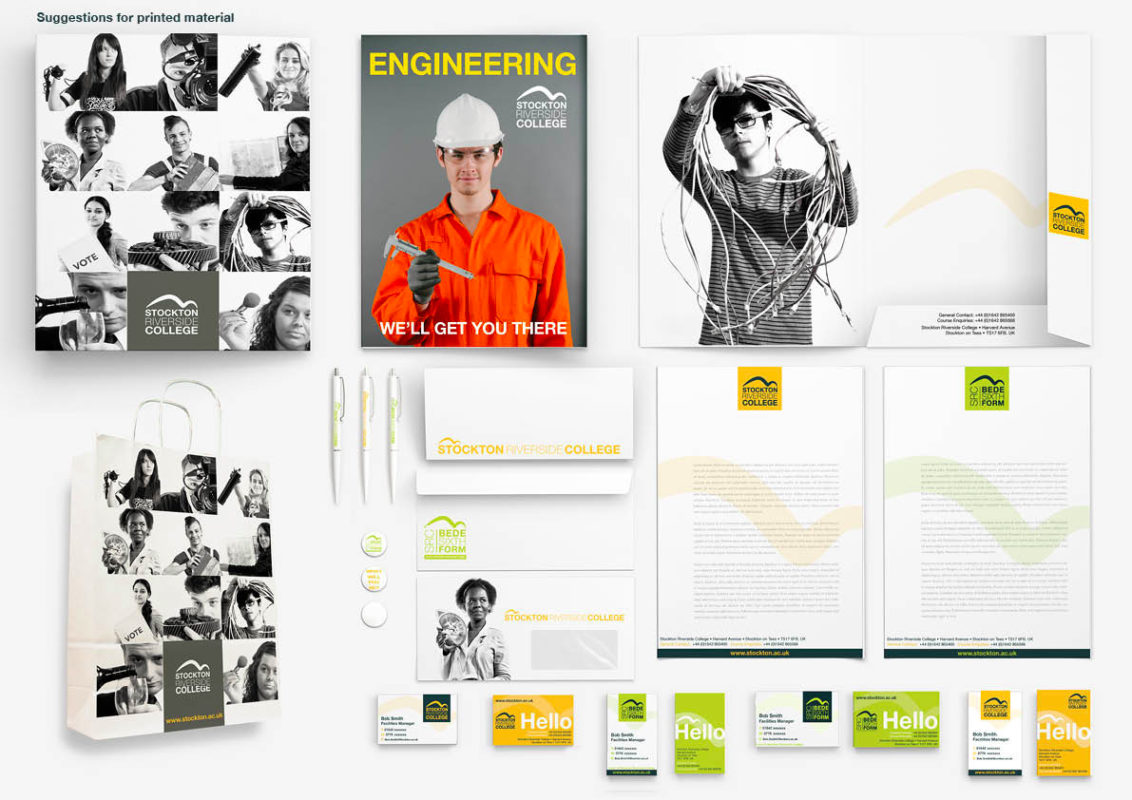 From these values we created the brand. The idea of the brand is to attract the people who would thrive in a college with these values, so their experience is good, and they will tell others, and the reputation will grow even more. To see the brand in action visit: www.stockton.ac.uk
Alongside the brand, I commissioned and art directed photography, worked with copywriters, liaised with sign makers, and presented to governors, students and staff. I planned out the huge website, designed it & worked with the in-house team to build the 150 page site! Stats showed a much higher use & applications when the new site was launched.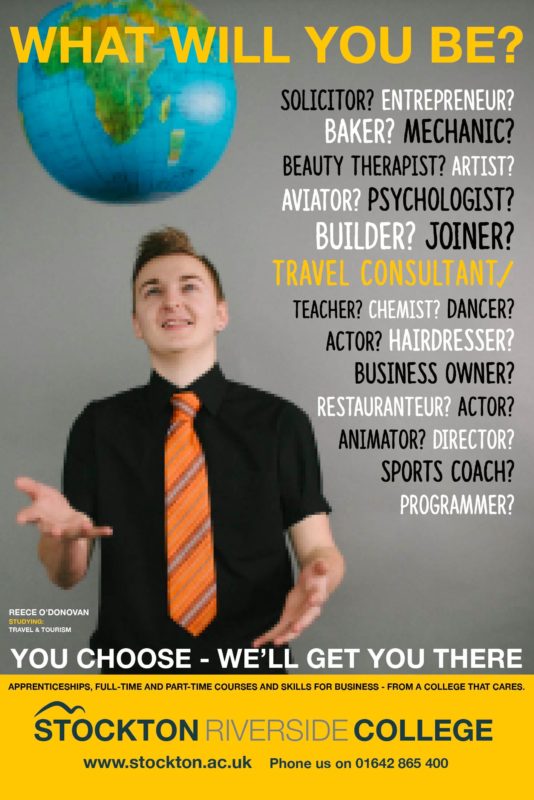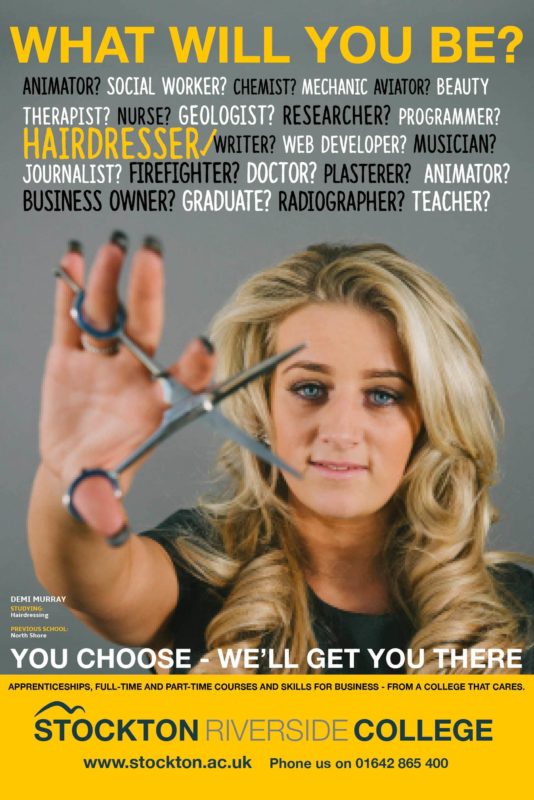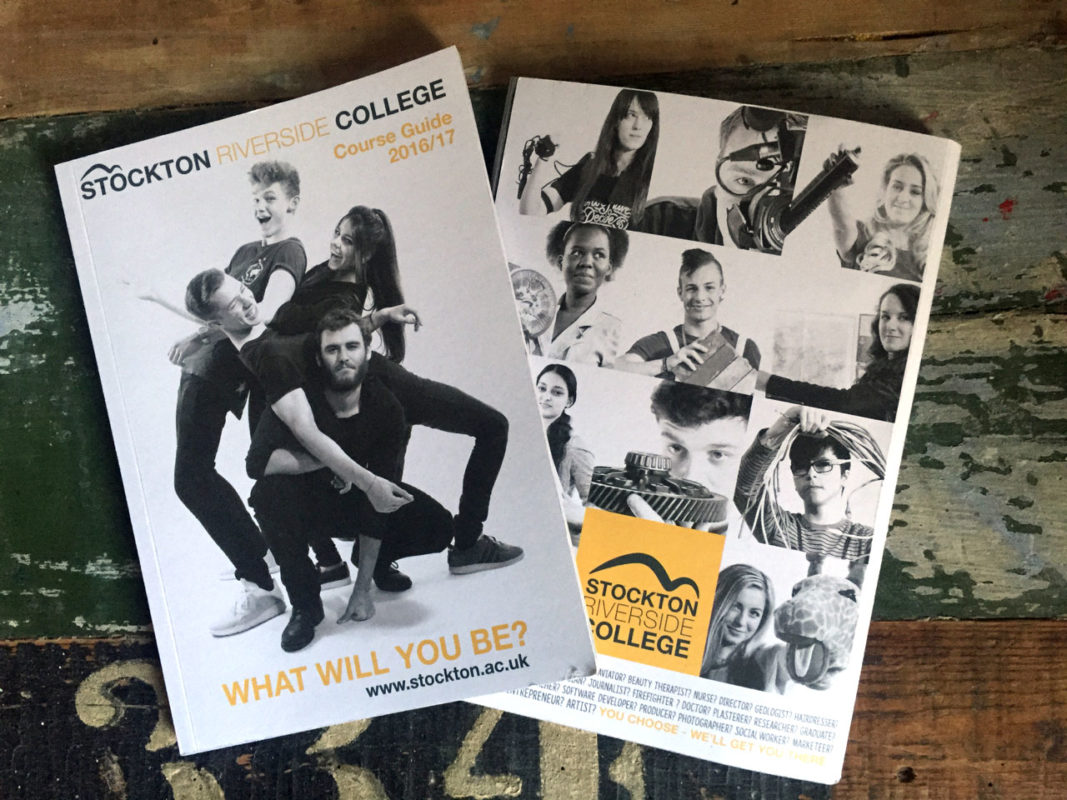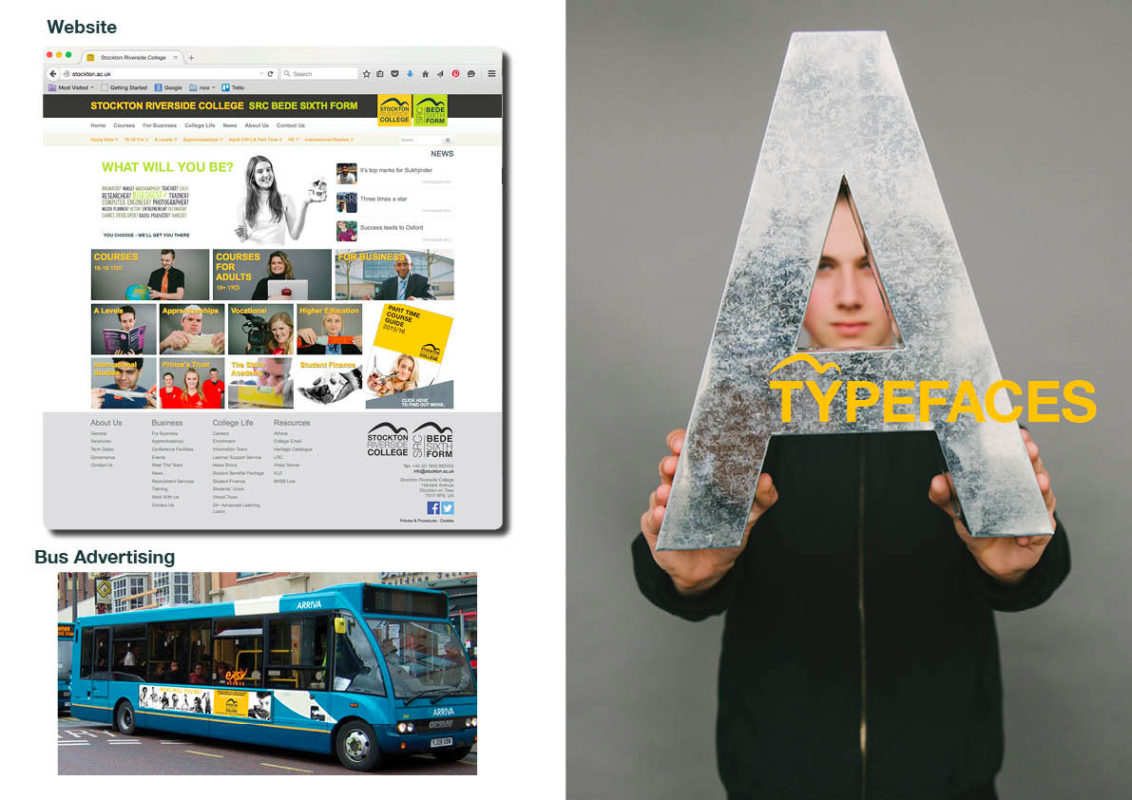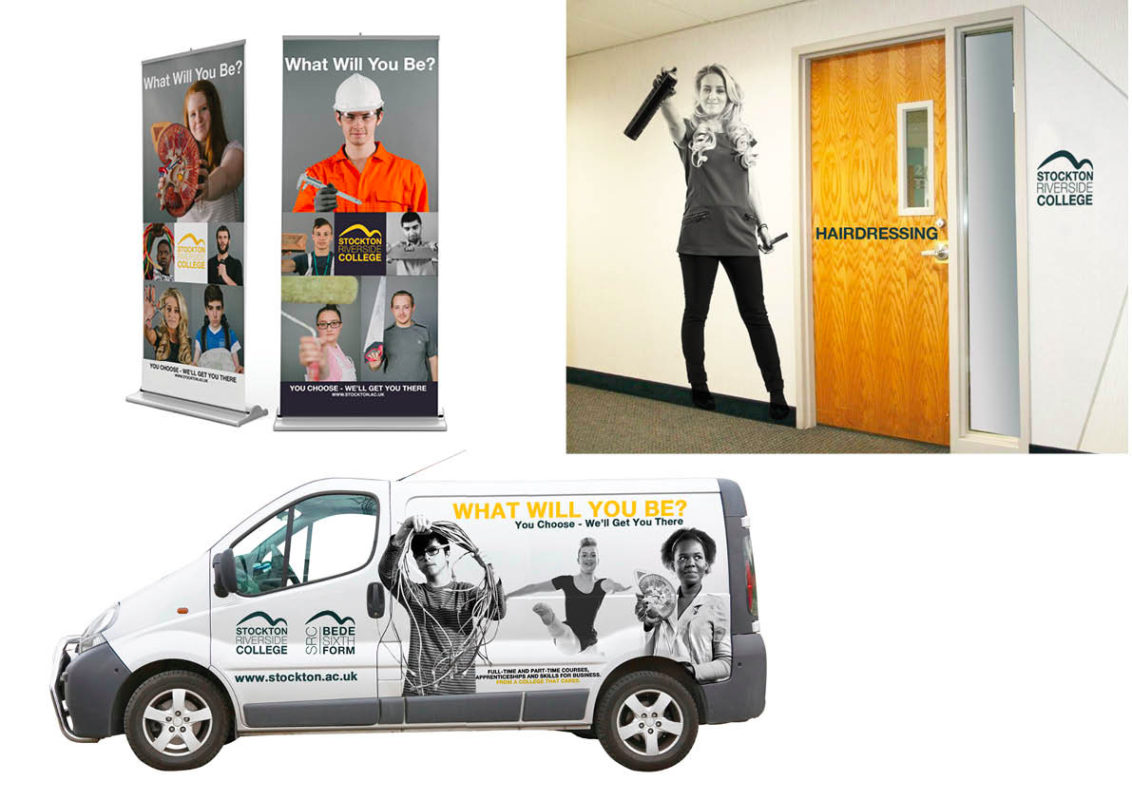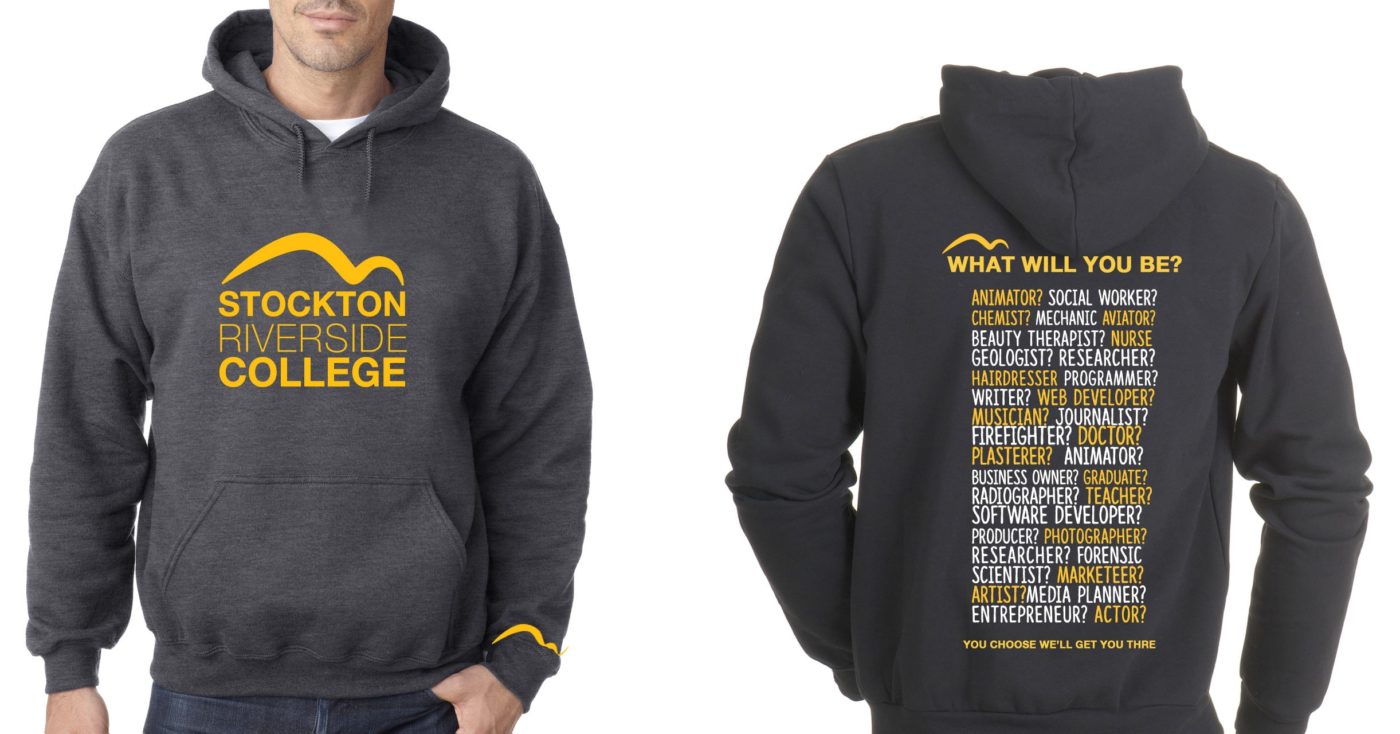 Signage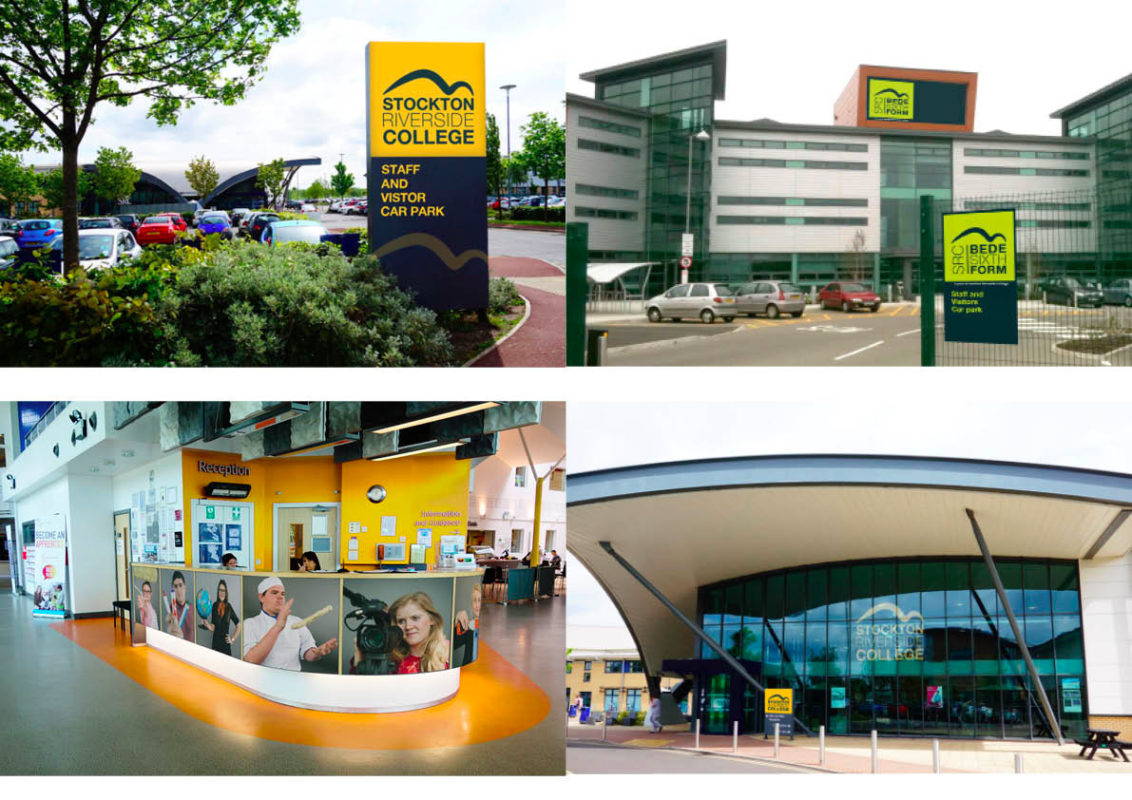 Prospectus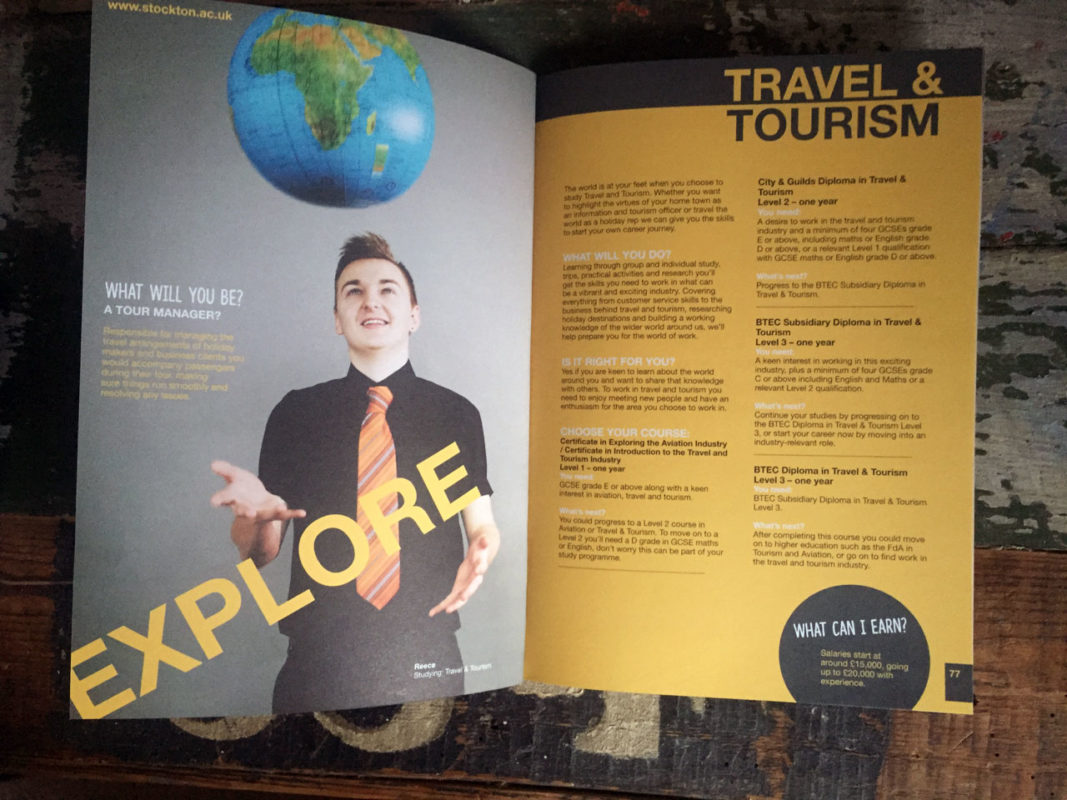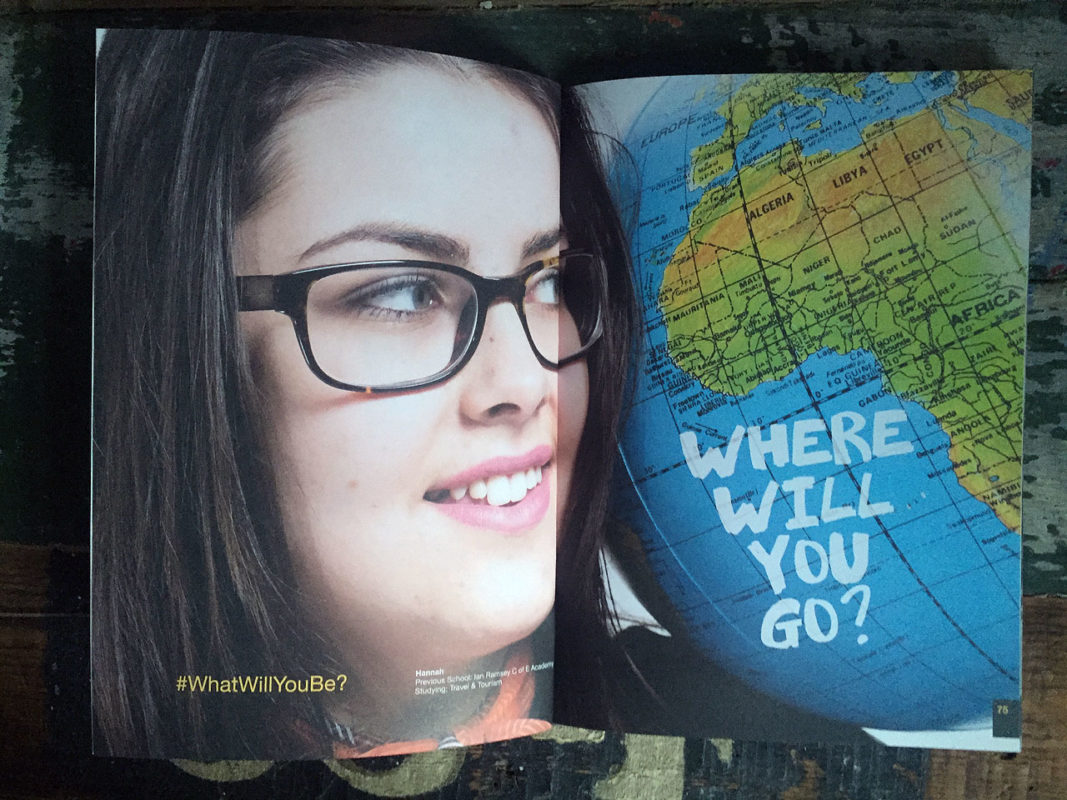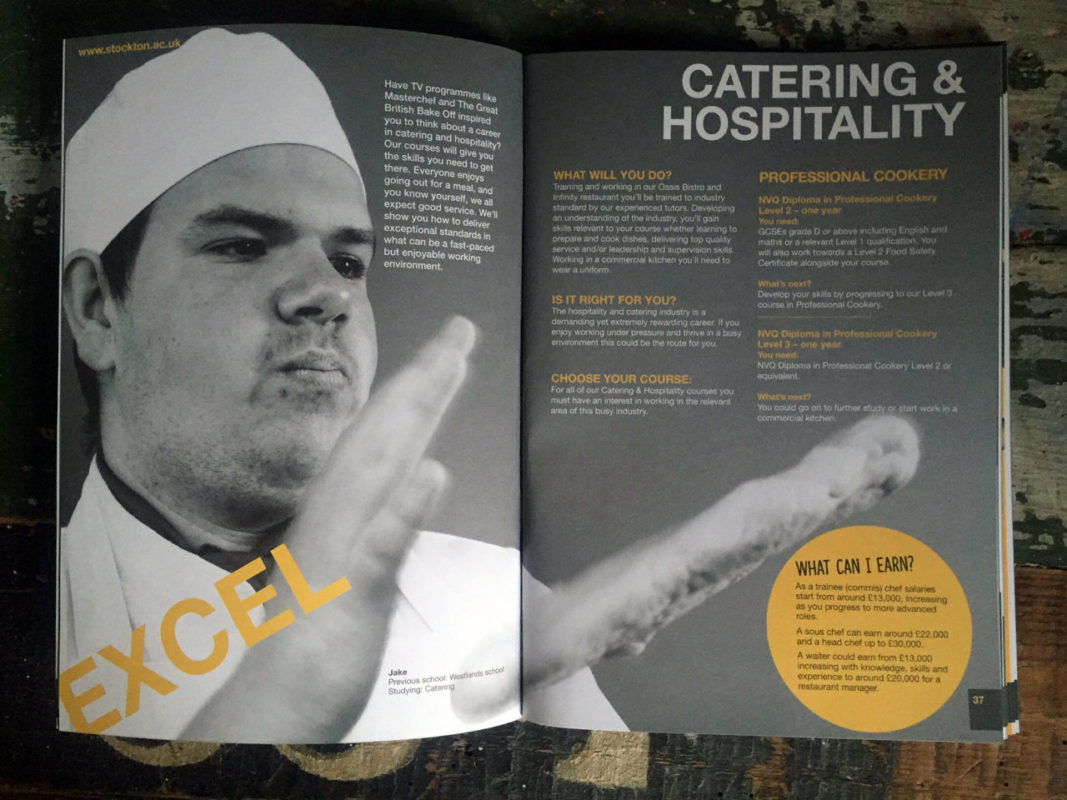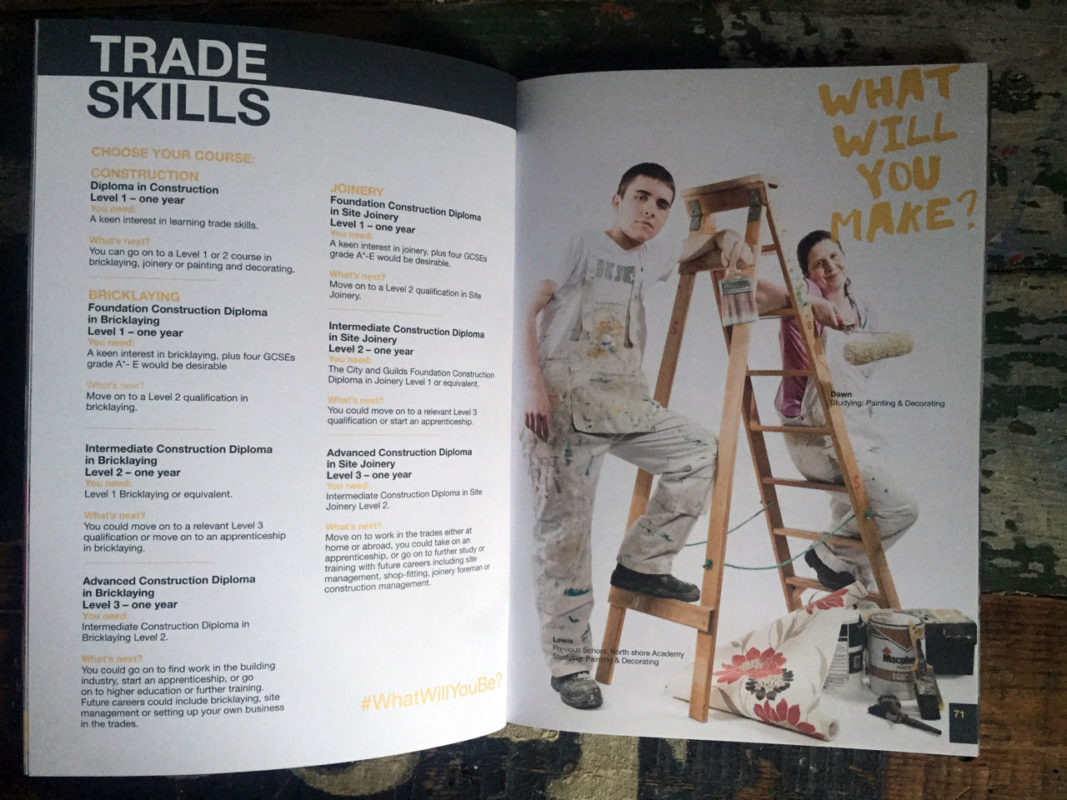 Brand Guidelines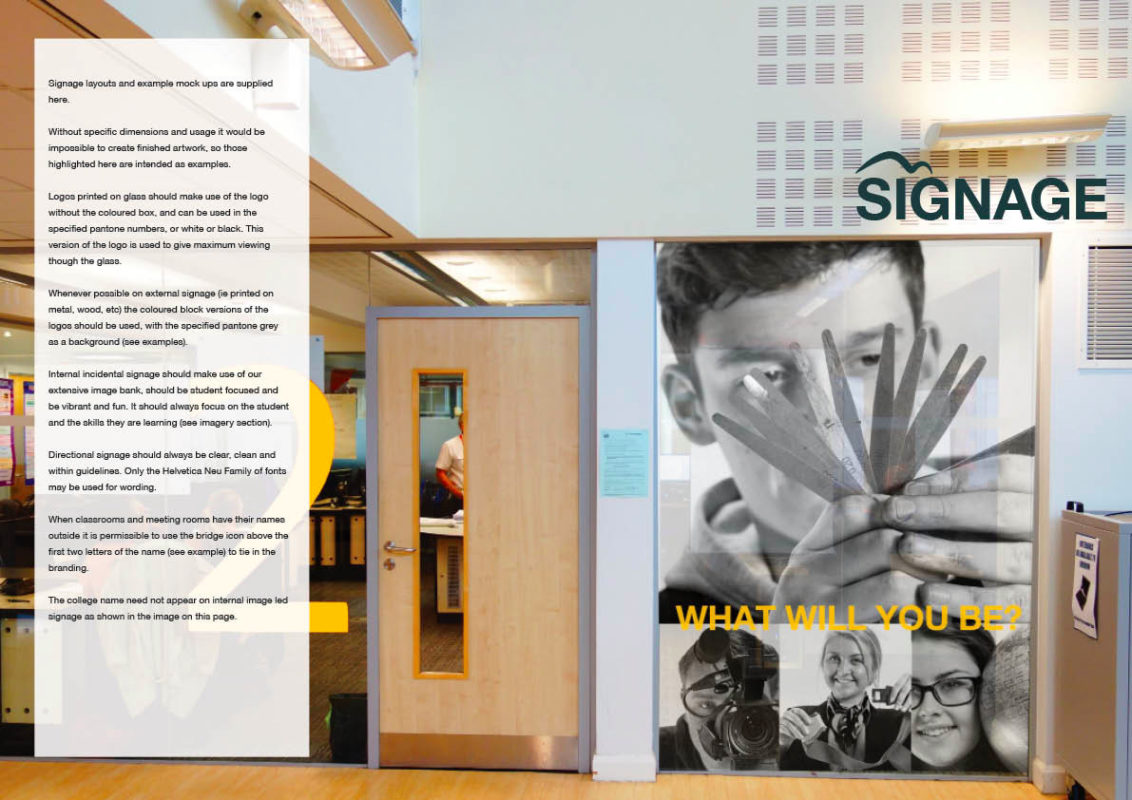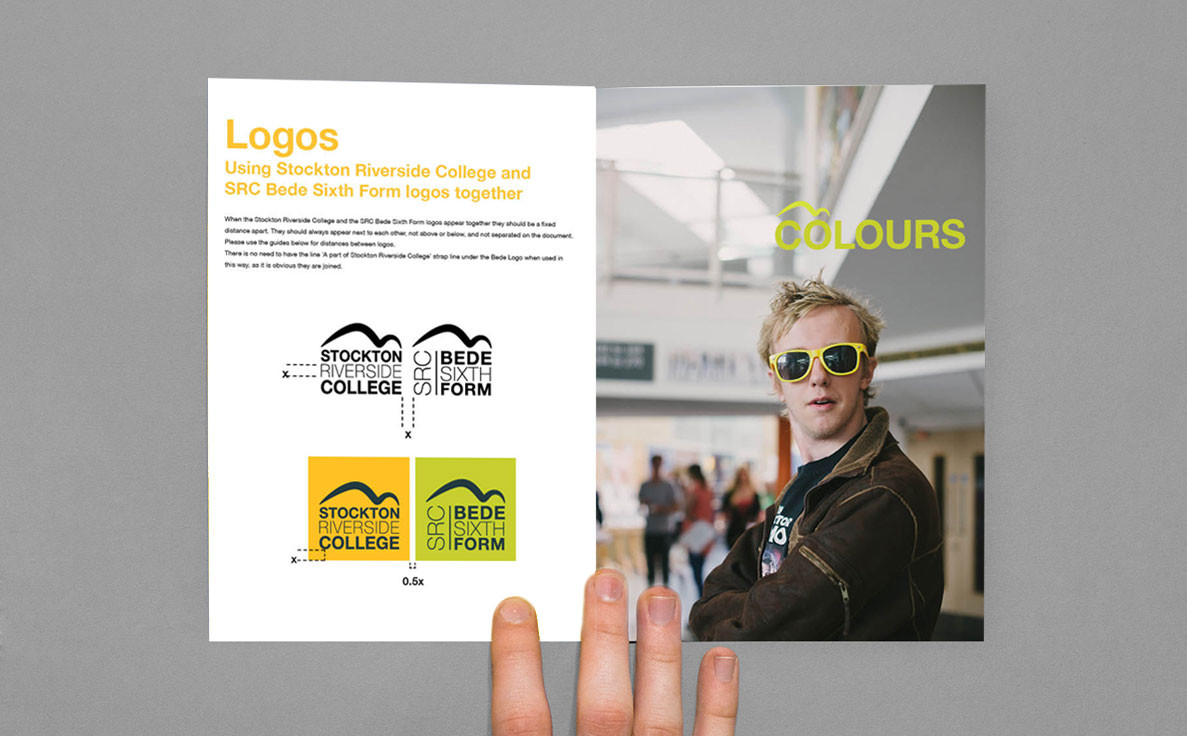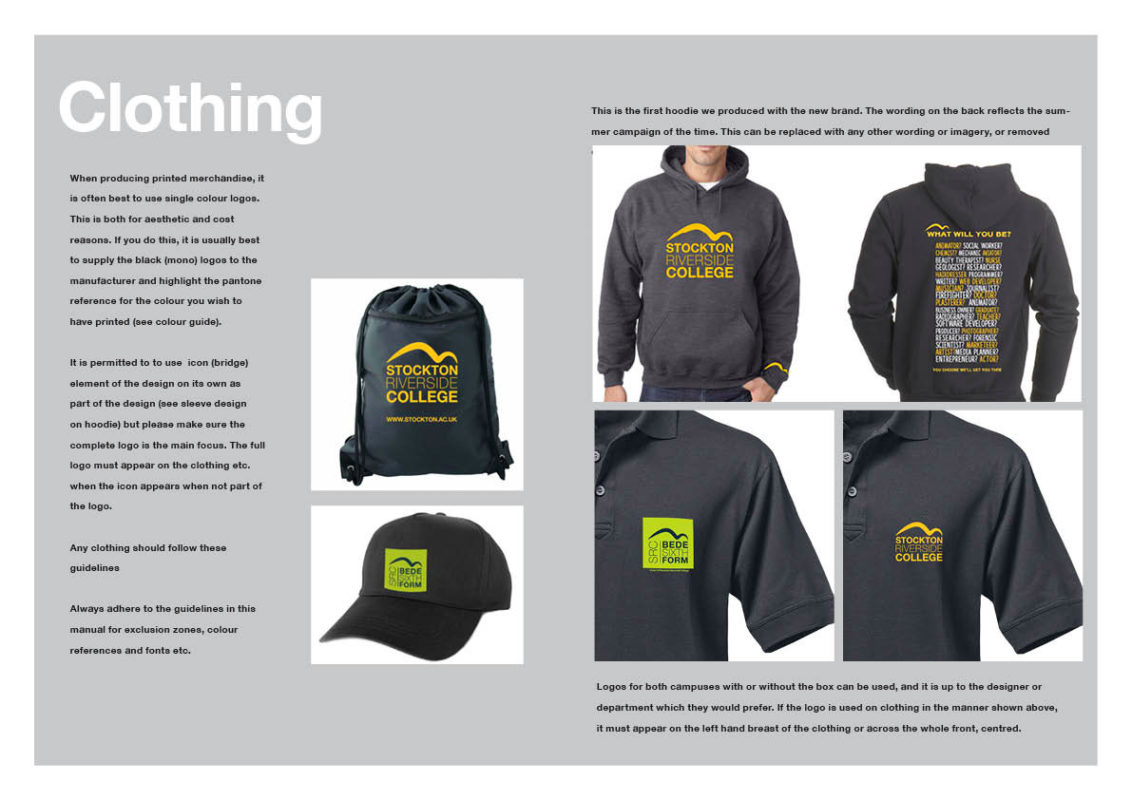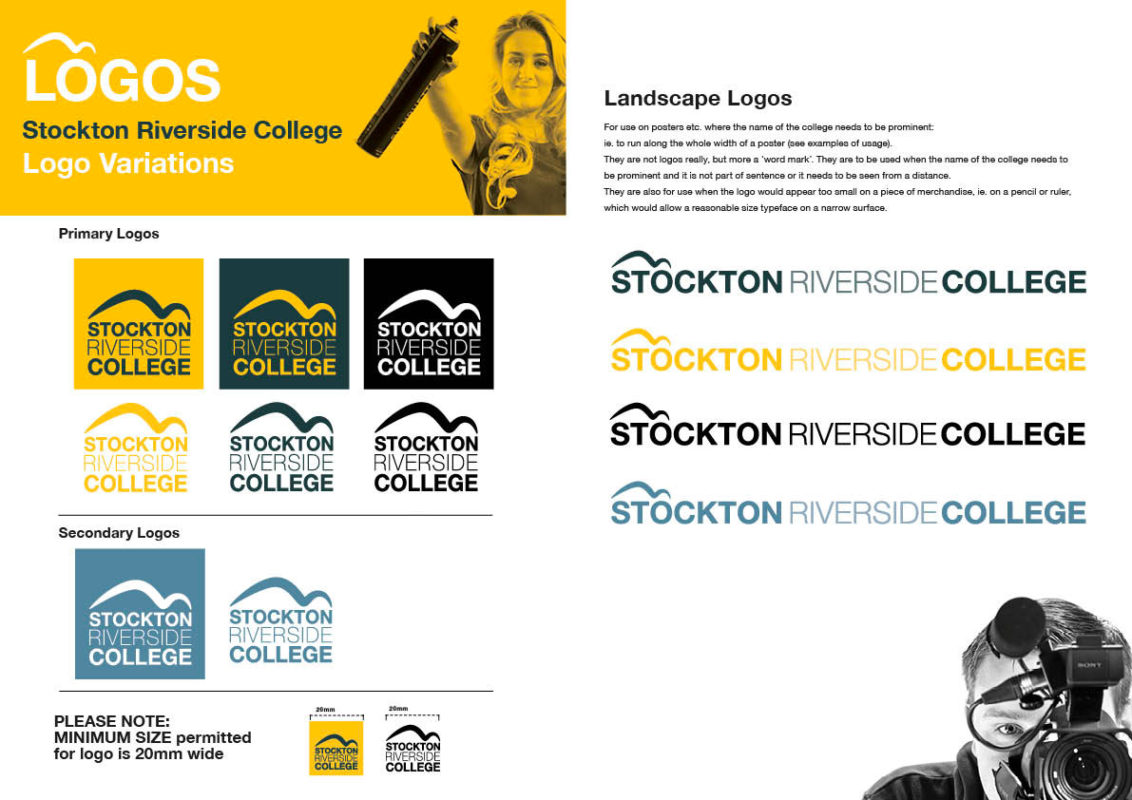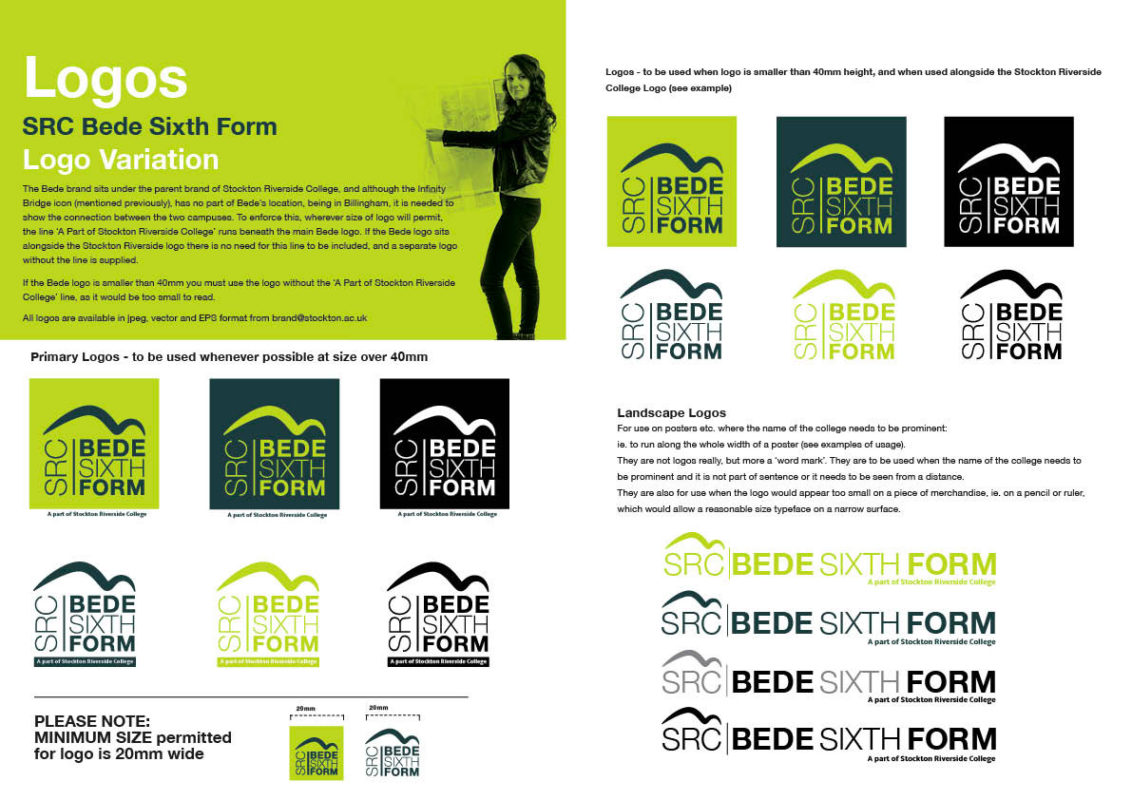 Website – www.stockton.ac.uk