I was over the moon with Totally locally being on the Big Issue's Top 100 Changemakers for 2021 so imagine our surprise when we saw that we had also made it into the Independent's Happy List for 2021!
Totally Locally is all about positivity so we're very happy to be on a such a short list that celebrates happiness and positivity!
The list singles out me, but it's a team effort along with Simon, Katie and Lucy.
The Independent:
"For most of us, our greatest contribution to protecting humankind during the biggest health crisis of our lifetime has been to stay at home and trudge through mediocre Netflix films. But for many, the term 'relentless' barely covers the last 12 months. During the darkest days countless volunteers, medical professionals, entrepreneurs and general do-gooders have rallied to help protect the vulnerable in a tsunami of goodwill and genius initiatives. Here are just a few of those who deserve recognition:…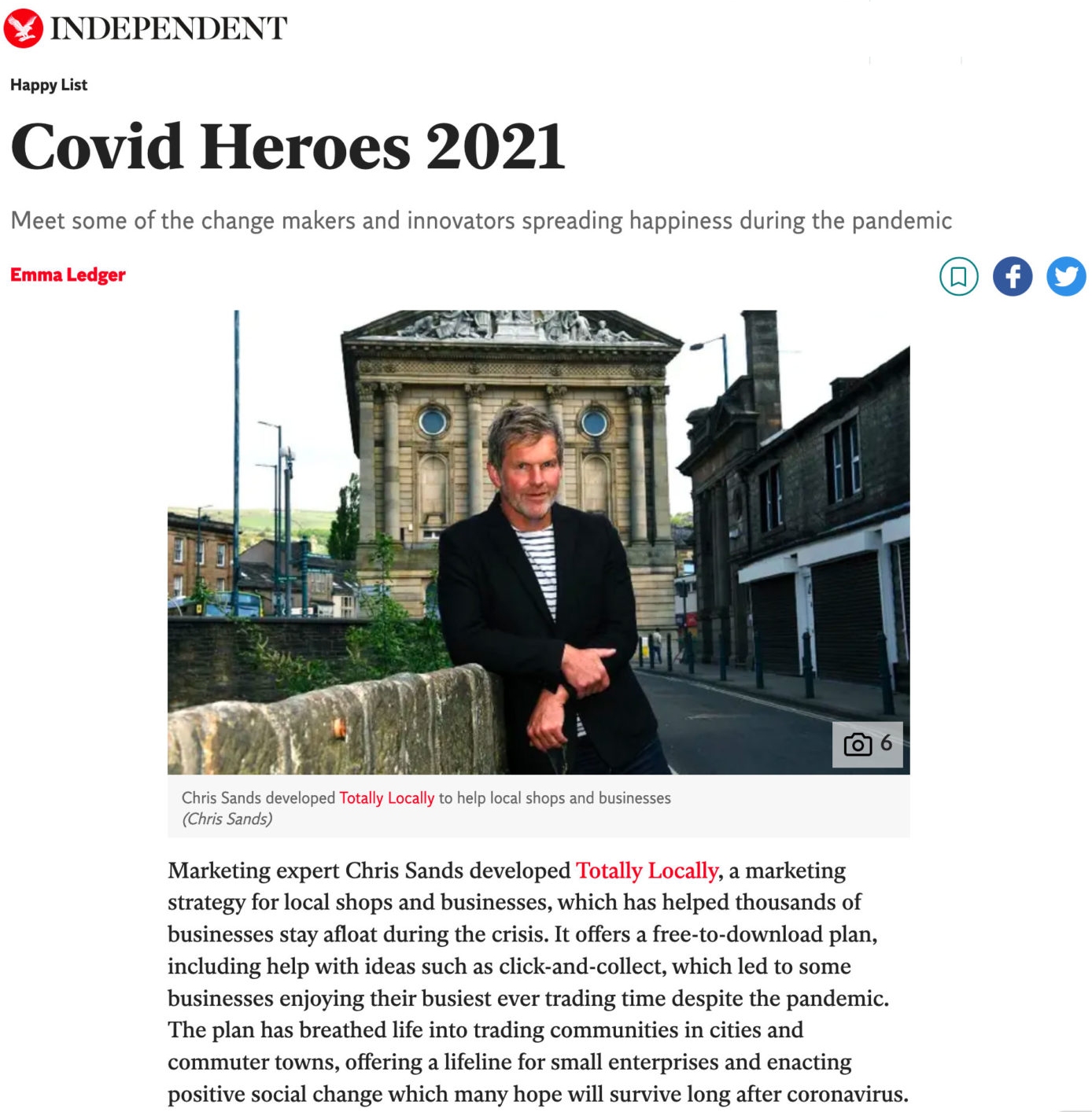 FULL TEXT HERE:
Marketing expert Chris Sands developed Totally Locally, a marketing strategy for local shops and businesses, which has helped thousands of businesses stay afloat during the crisis. It offers a free-to-download plan, including help with ideas such as click-and-collect, which led to some businesses enjoying their busiest ever trading time despite the pandemic.
The plan has breathed life into trading communities in cities and commuter towns, offering a lifeline for small enterprises and enacting positive social change which many hope will survive long after coronavirus."