Bringing together our experience in place branding and place-making, plus the knowledge gained by the Totally Locally project, to work with businesses and organisations in Ripon to build a sustainable local economy.
We are thrilled to be working with Ripon businesses & traders on bringing co-hesion and increased trade to the city's high street, commissioned by Ripon BID.
Ripon has a lot to offer – a historic market centre, a visitor-boosted economy due to the famous Cathedral, almost 300 bricks-and-mortar businesses and a strong sense of local pride. The BID wanted a way of supporting the local independent businesses, without the sense of something being done "to them", but something that gives them the tools to help themselves. This is exactly what we have brought about with Totally Locally, and using that as a basic framework we are tailoring a bespoke solution for Ripon.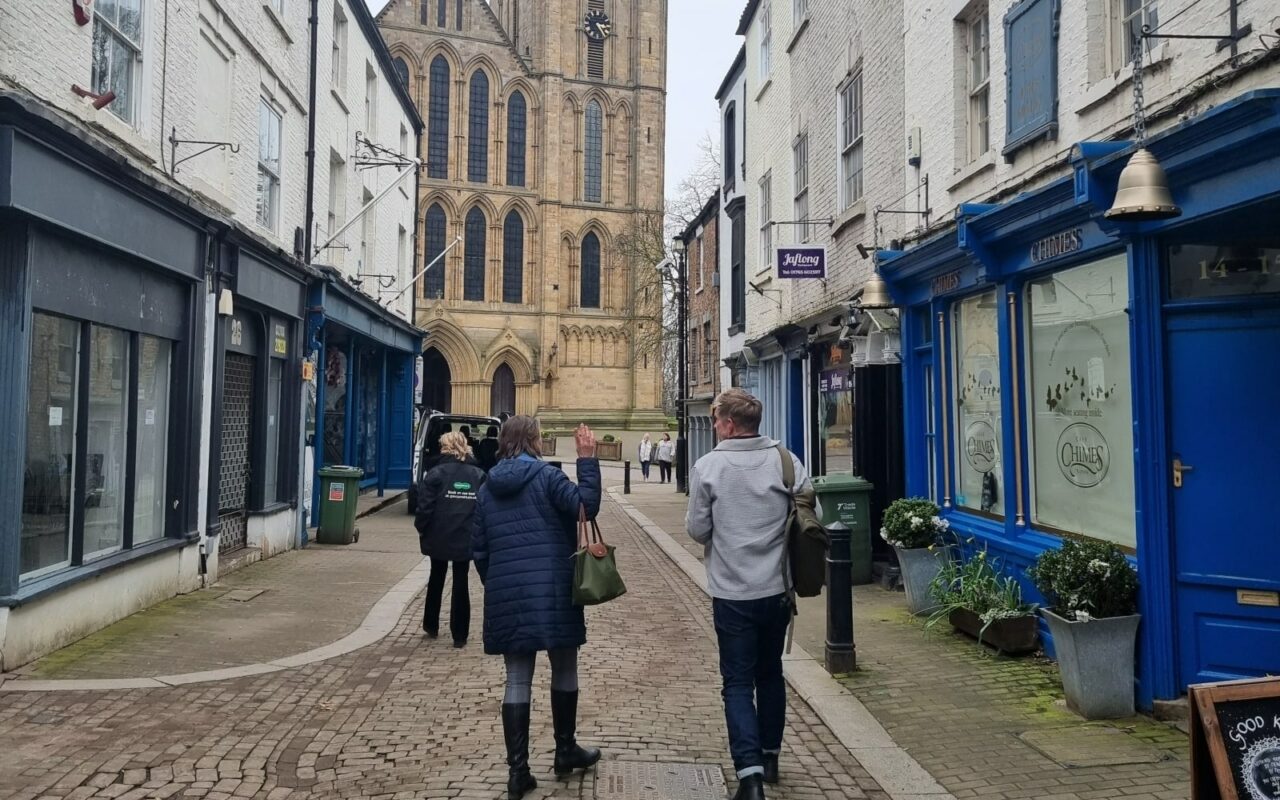 It's not the usual consultancy route, it's about creating a spark of collaboration and giving a local group the tools and motivation to start something special, a new sense of working together and the feeling of not needing to wait around for something to happen. As we say, "You are they 'they' in 'the should do something about that".
Our Towns Package for BIDs, Councils and other organisations combines these resources, plus we visit the town (or in this case city!) and meet with traders and volunteers, in fact, anyone who wants to be involved. We work with them to create long-lasting changes that are sustainable by the fact they are community-led and remove the expectation of a top-down intervention.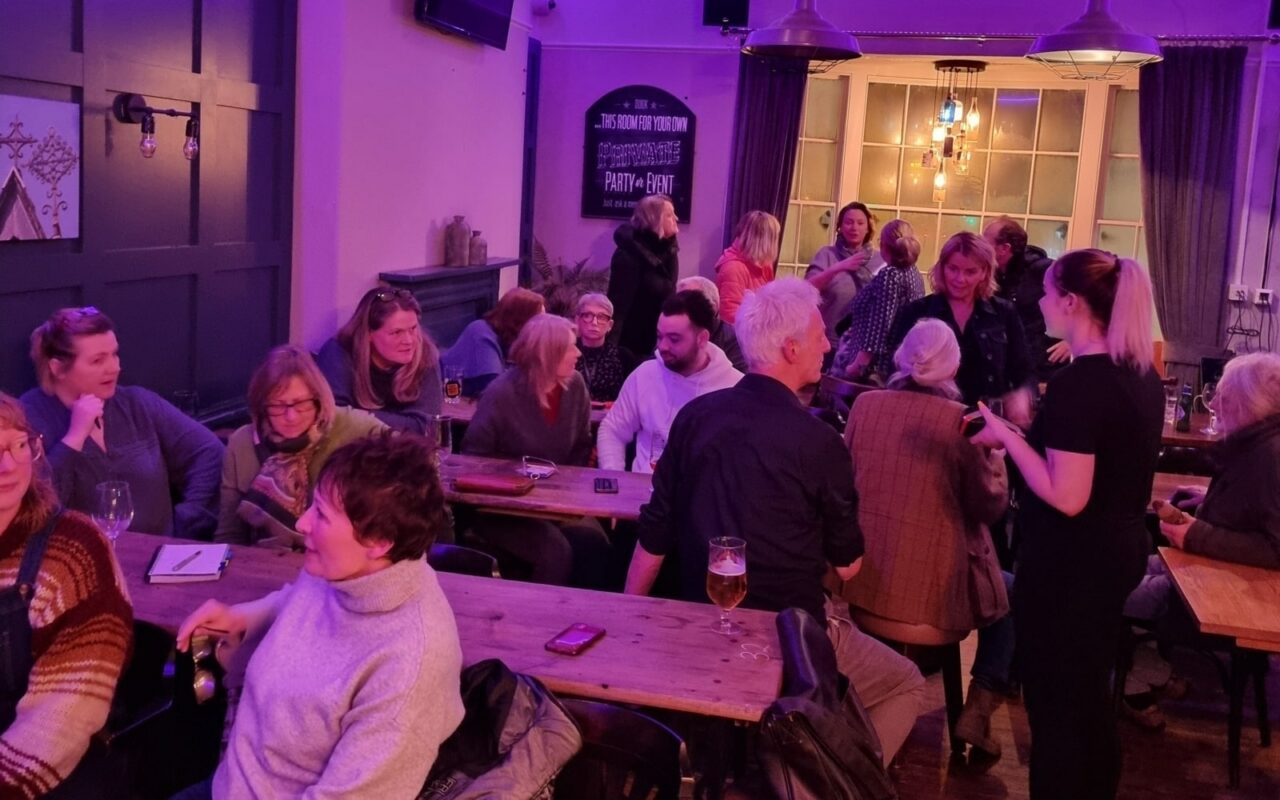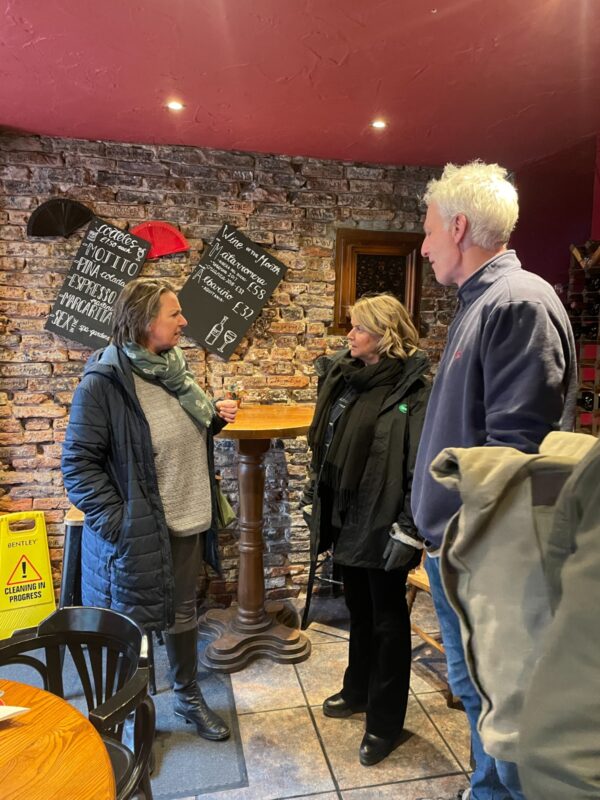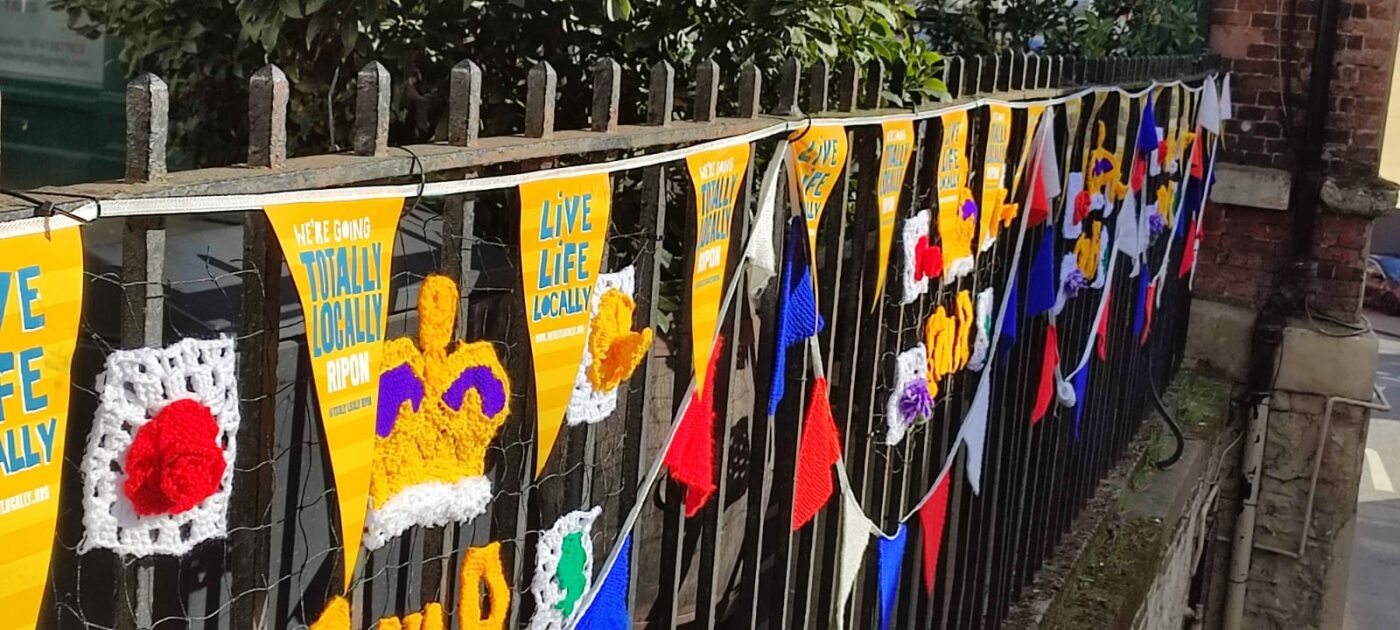 LAUNCH PARTY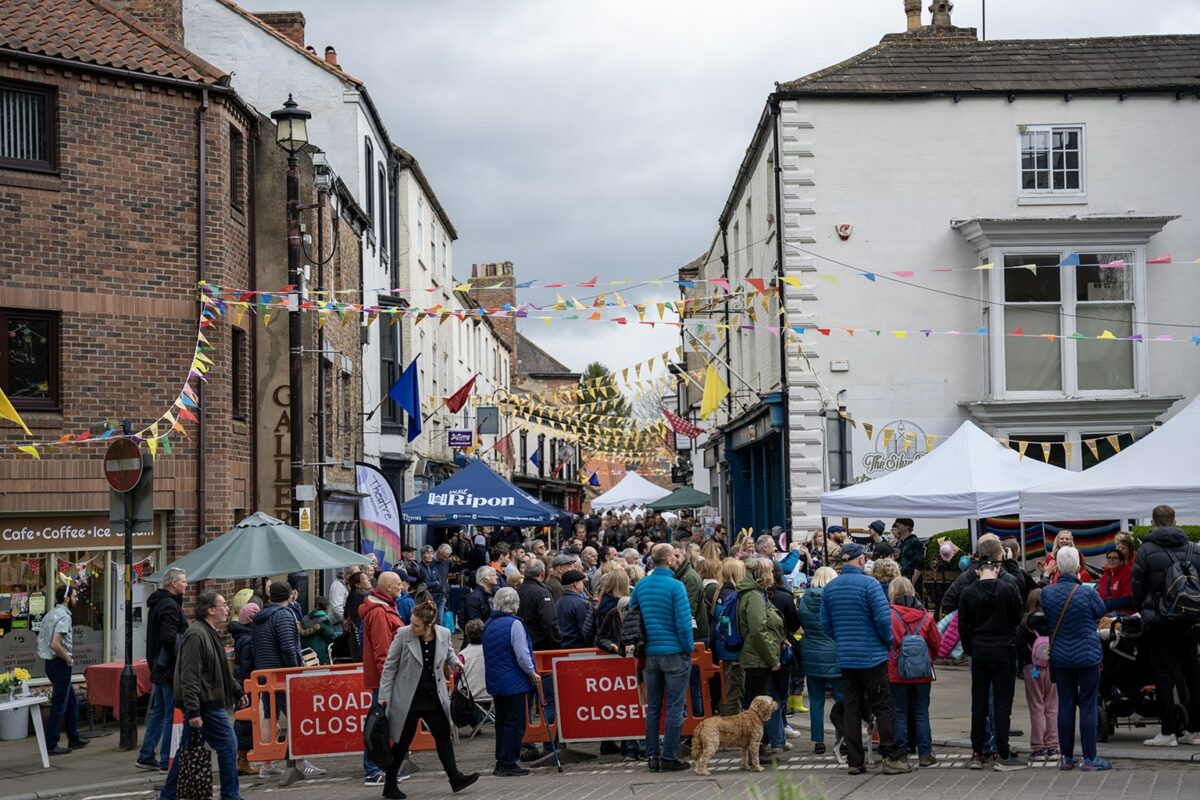 The traders and BID kicked off their campaign by launching Totally Locally at a street party in the city on the Easter Monday. This was a packed event that included loads of independent businesses, live music, a choir, Bollywood dancers, 2 dragons and the most Totally Locally bunting we have ever seen!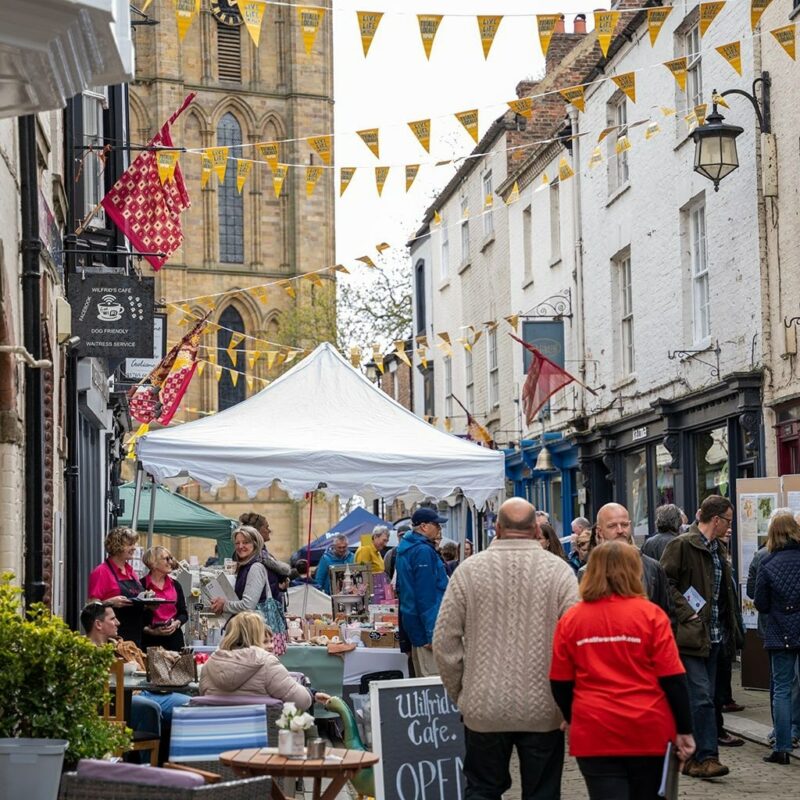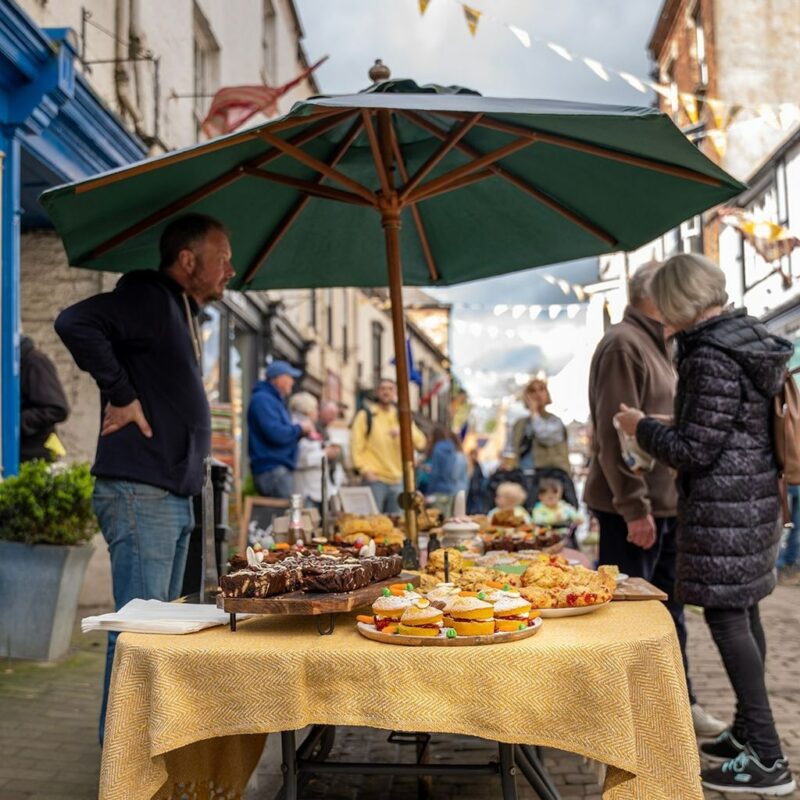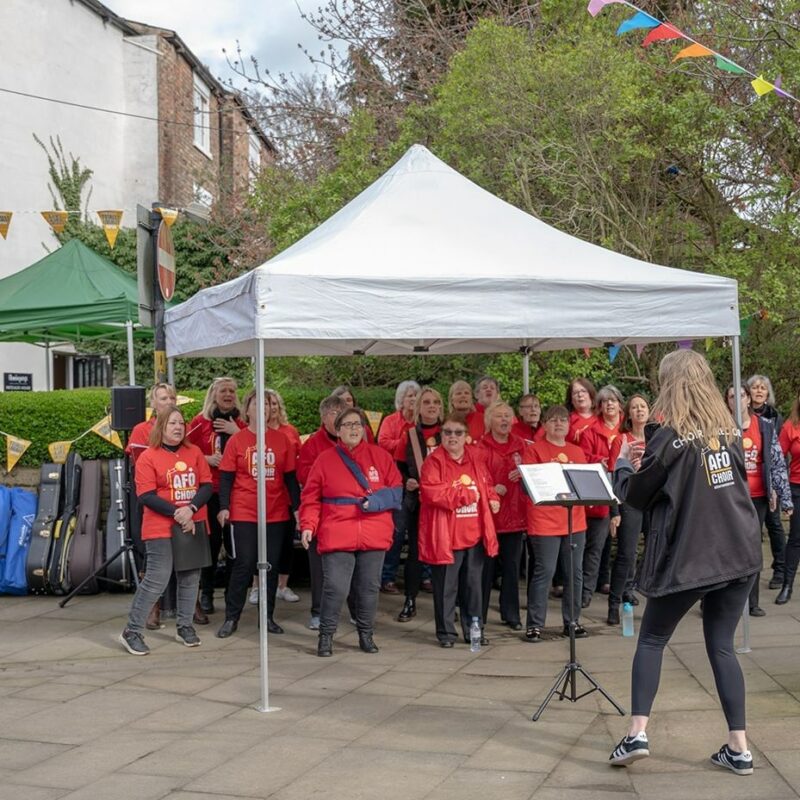 Lilla from Ripon BID and Richard Hughes from Manchego restaurant were interviewed on BBC Radio York during the event.
Richard said "I have made more friends in the last 3 or 4 weeks than I have in the rest of my life! It's the only way forward: positivity, all pulling together. We're all meeting together regularly, pushing and promoting each other. All common sense. It's a lot easier when people work as a team and want to support each other. This is just the beginning."
Lilla said: "So many people have come together, all offered their time for free, it's a real community feel today and not just from the traders but amongst residents too."
We look forward to working with the team in Ripon, helping them build community collateral to do good things for a very beautiful city.
All because they love where they live.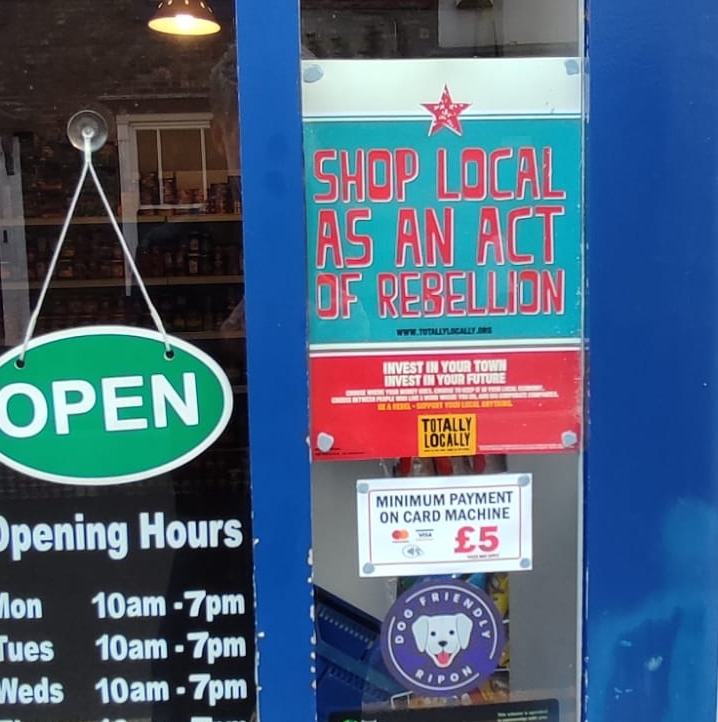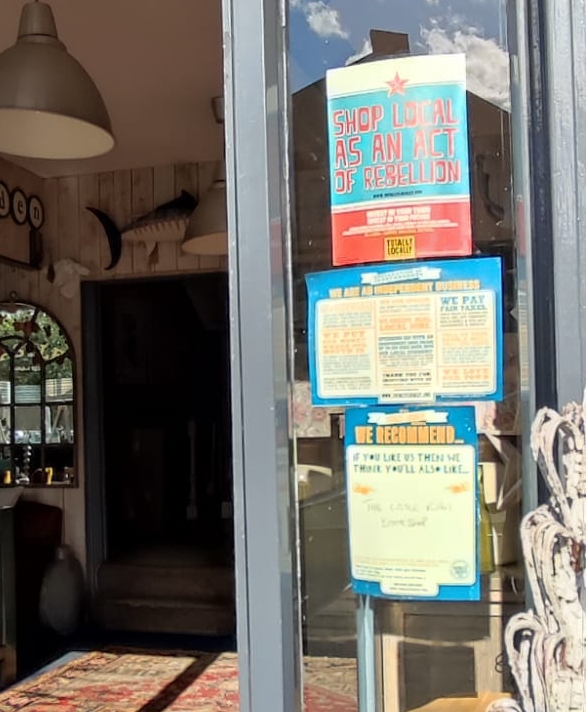 It was good to see our campaign across the town